Times are tough and we want to make a difference anywhere we can. So, in the hope it might brighten someone's day, we're using this site to give away quite a lot of stuff! Here's what we're handing out like candy so far. Come munch:
Free 50 page ebook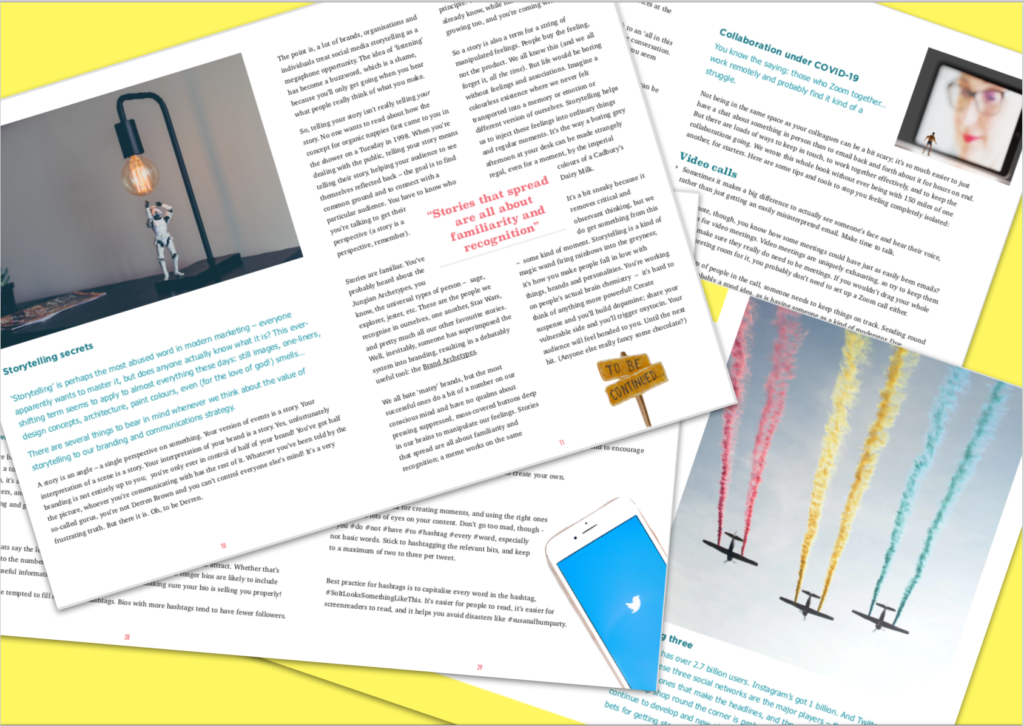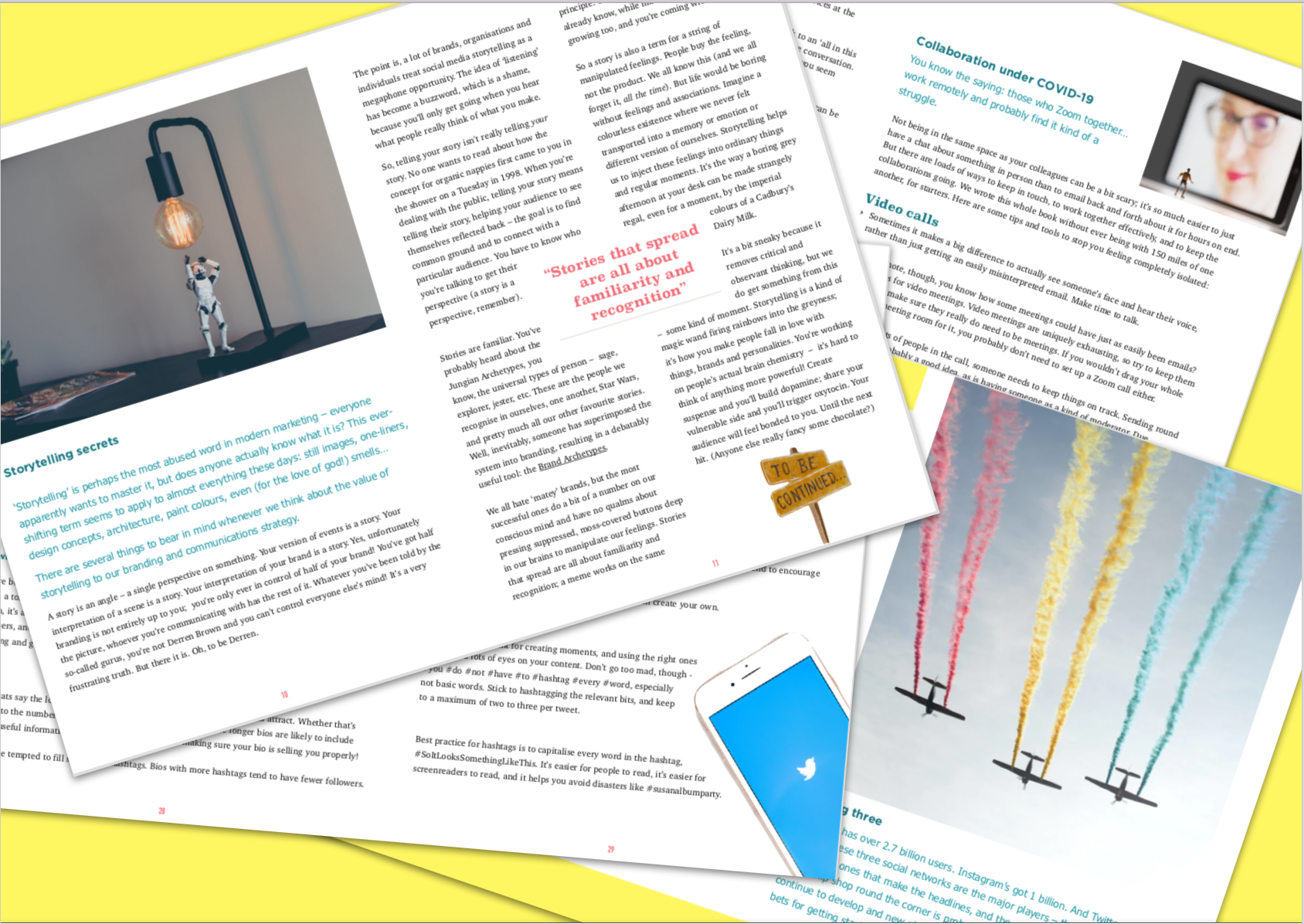 If you're signed up to our newsletter you'll already have received our ebook. And if you're not, now is the time! The ebook is a primer on everything from holding meetings in the age of covid to podcasting, storytelling techniques to working with influencers. To get your own copy, just sign up to our mailing list.
Free 'Away Day from home' handout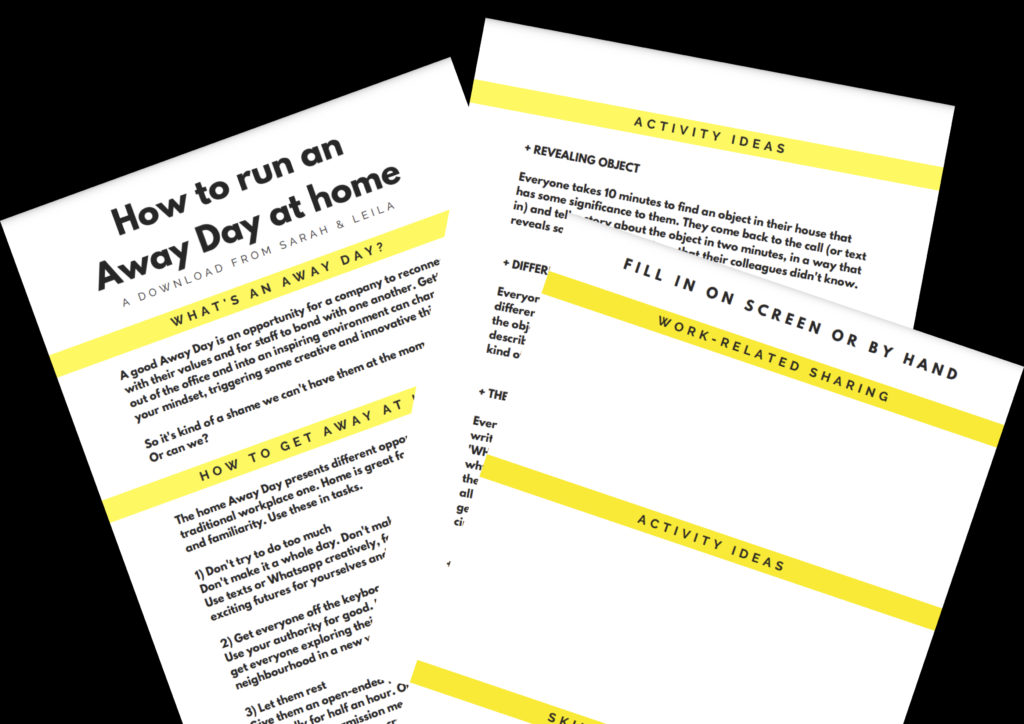 Still working from home and wondering if it's even possible to do an Away Day anymore? Download our worksheet to discover how to use your space differently.
Free workshops every Wednesday lunchtime
Every Wednesday at 1pm we offer a free, 30 minute session over Zoom all about sharpening your digital creativity. All are welcome, pop in sometime. Sign up here for the Zoom link.